After 29 days of living and sleeping outdoors with 21 days of them in Grand Teton National Park, people have asked me, "aren't you tired of this?" They seem surprised that we have slept outdoors AND stayed in the same place.

But here in this place is great beauty. Everyday I stare at the Tetons and I see the sane thing yet it is different and new every time. Same mountains, same person. Different weather systems, different animals, different moods.

Some days we see a moose with a full rack of antlers. Yesterday a grizzly passed 75 feet in front of us as we walked along the lake, foraging its way across the road. As the sun set the other day, a beaver slapped its tail on the water and beavers swam home. And today, a bald eagle and osprey soared above our heads on and off for over an hour, the Osprey not happy about the eagle by her nest, the eagle winning out in the end, landing several trees away from where we sat.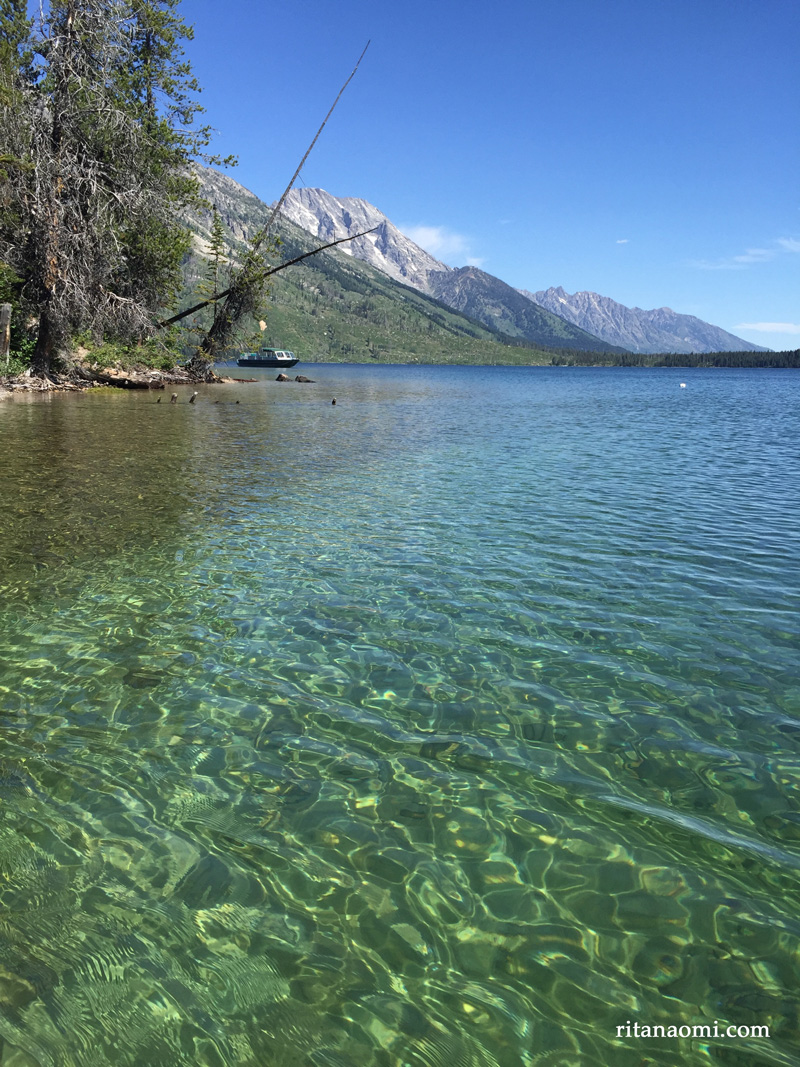 (Photo: Cascade Canyon, Grand Tetons National Park)


Everyday there is a different weather system, we have had 75-80 degree bright sun days interspersed with days of rain, snow and hail. Everyday around 430 as the sun makes its decline, the wind picks up as the heat of the ground meets the cooler air creating strong gusts to gentler breezes.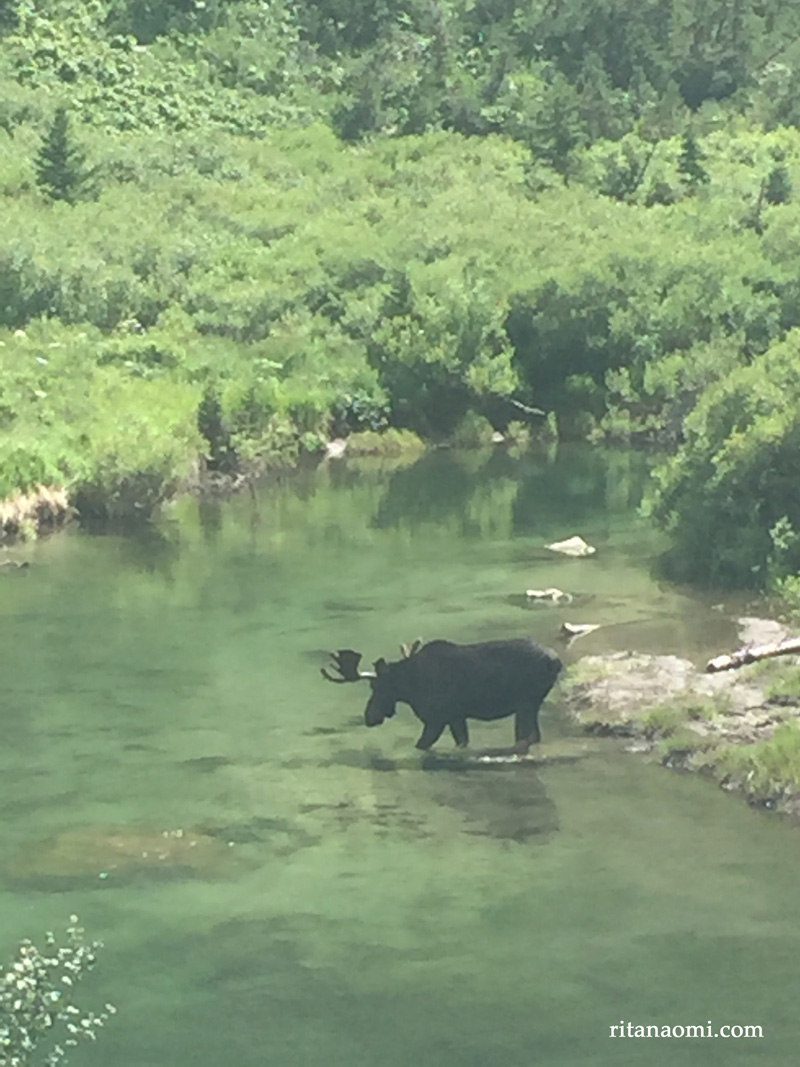 (Photo: Jenny Lake, Grand Tetons National Park)


We play, hike, float, listen to stories, and socialize with people from all over the U.S., Europe, and China…Robbie rides his bike with me as I learn to run at high altitude, he has gotten strong from hiking with other kids, sometimes covering 4.5 miles at a stretch.

This place has taught us much by observing, not only the landscape and nature but by watching our own responses and reactions to everything inside and out.

Our moods vary. We sleep a lot, it just feels good. Some days we are grumpy, exhausted, sad our new friends leave, some days joyful, happy and hungry in a way only being outdoors all day can do.

Being here has been our yogic and meditation practice. For over the last 10 days, the early morning temperature has been in the mid 30's, I am too cold some days to practice yoga asanas outside. Instead, I shift to breathing practices,in the early morning, doing a pose or two when I am able or during the day when it gets warmer.

Yoga was designed to mimic nature, nature being a pure form of consciousness…we usually think of yoga related to elements such as air, water, earth. Yet here, in nature, we can disengage and truly be the integration of earth, water and air. Here, we are "yoked" with God's nature…our highest nature, yoga at it's finest.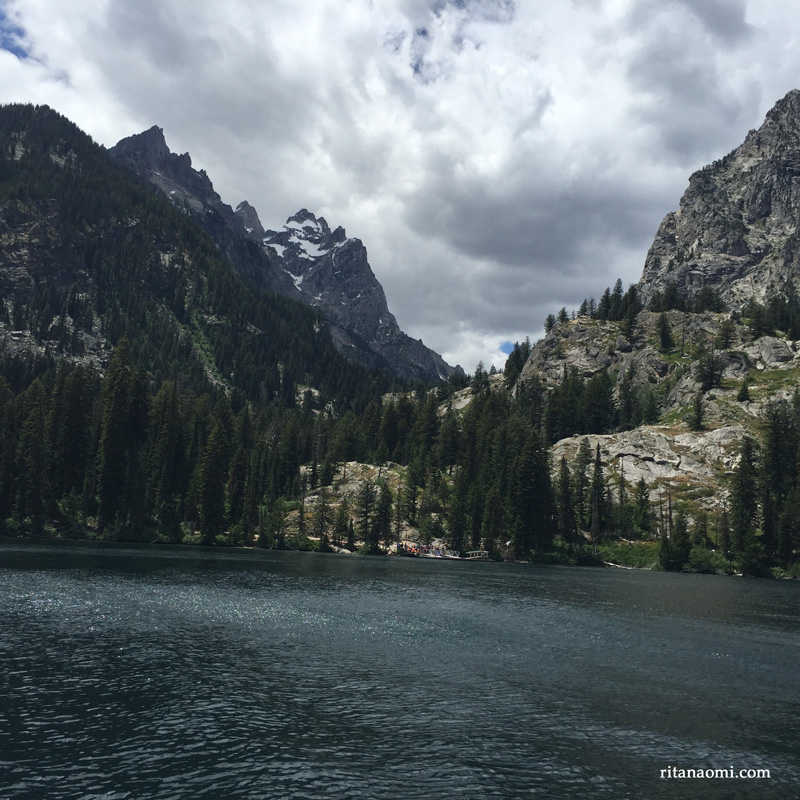 (Photo: by Christy Warren, Jackson Lake, Grand Teton National Park)


So while we could have moved to another park, and we could move to a cabin and greater comfort indoors, we have decided to relish what we have right here. To work with the resources we have, getting creative when we don't have something, and deciding everyday to meet the challenges and joys of this same river, this same mountain, this same life.

May we all appreciate what we have, in and out.

Namaste friends.