Go Outside
Your Essential National Park Book!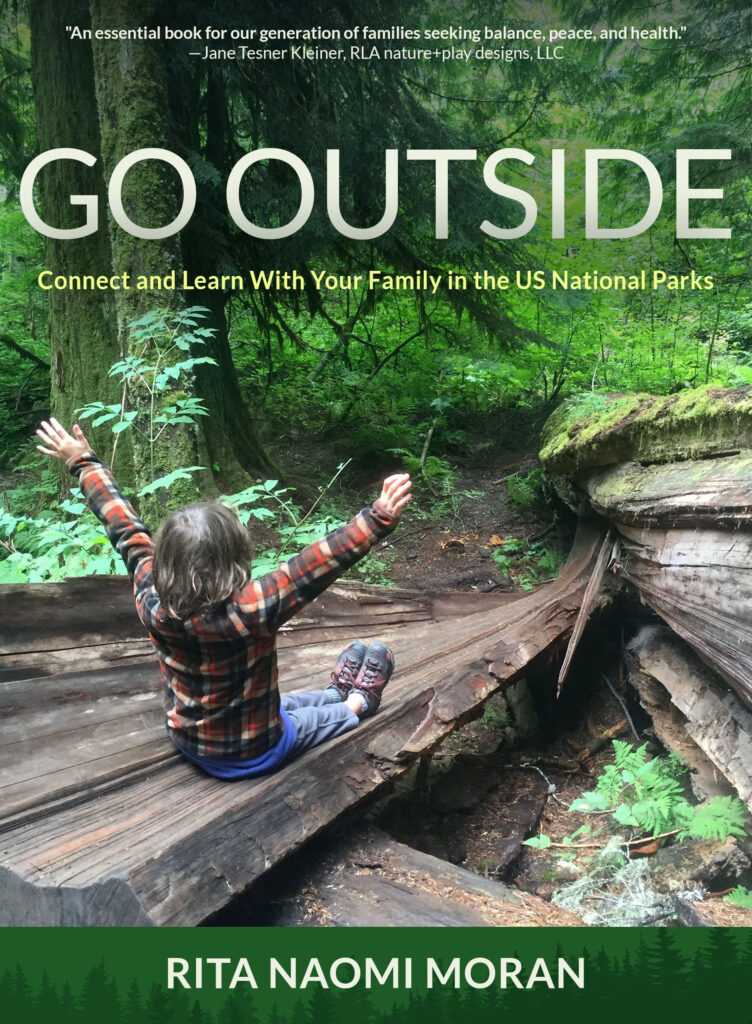 Are you a parent or grandparent of school age children that loves the outdoors and nature?
Have you and your family been feeling disconnected and stressed, wanting to recapture a sense of freedom and health?
Are you wanting to create happy memories with your children in the national parks but not sure how to plan, where to go, and what to pack?
There are few places that can bring about peace, joy, and relieve stress than a national park. During COVID the visitation of the parks went up 25% in some places!
I wrote Go Outside after a series of stress and illnesses in my family motivated me to create change. I packed up our Subaru and drove to Teton National Park. What followed no one could have predicted, a life changing and glorious experience of connection and learning with my son that eventually led to healing myself and my family.
When we started the journey, Robbie was 7. With the support of my husband Bart, I homeschooled Robbie for a year while living full time in the parks. Our son Robbie is now a National Park Trust child ambassador at 13. Recently, the National Park Service asked us to help with a Dark Night Sky project in the Everglades.
With exercises in the book to help improve your connection to nature, planning lists, and tips to successfully plan your trip to the national parks so that you can thrive outdoors: Go Outside: Connect and Learn with Your Family in the US National Parks can serve as your next step to providing happiness and health for your family.
Go Outside: Connect and Learn with your Family in the US National Parks
can be purchased here.
For more pictures, you can follow us at @gooutsidefamily on Tiktok or Instagram!