Nature Exploration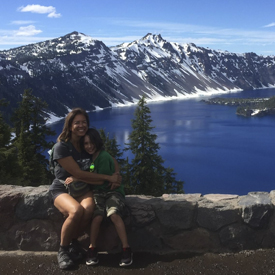 In June 2016, my then 7 year old son and I embarked on a National Park exploration.
We didn't know at the time that we would continue for 16 months, exploring and homeschooling using the Junior Ranger program of the U. S. National Parks.
Contrary to my traditional Asian American upbringing, I somehow found a way as I got older to get outside. I started rowing crew, which evolved to racing marathon canoes in miles and miles of wilderness, sprint kayaking in the U.S. and Candadian's waterways, and taking outdoor orientation classes. With like minds meeting like minds, I met and stayed friends with people that loved to camp and be outdoors. Through them, I started to spend more and more time outside.
For over a decade before starting this trip, I was hiking and already doing healing work with others in the forest. There were "wise women" performing native traditions and ceremony from Central and South America and native elders from the United States. I learned in my 30's that I am a descendant of healers and shamans from the Philippines.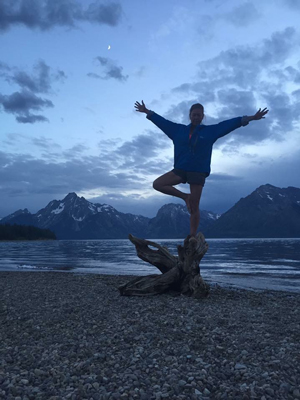 Subsequent studies in the esoteric worlds of Reiki, Energy Medicine, Vipassana meditation, Buddhism, Yoga and Mystic Christianity led me to greater and greater vividness of visions and dreams of past, present and potentially future events coupled with greater and greater empathic awareness. To find balance, I naturally went to the woods. Reading Thoreau, Emerson, Muir, the poetry of natural philosophers and current poets such as Mary Oliver brought me to the realization that many sought solace in the woods and nature. I was being led deeper and deeper into the "Woods" with every passing year.
On this trip, I started working with women and families, realizing that there was much in the healing power of nature that we all needed. People started asking me to teach what I learned and knew of healing, and I realized that I could not teaching healing, without touching on the very balance that we all must have, a connection with nature. In the wandering through the National Parks we did over 16 months, I realized that much of the healing power had to do with not only being in nature but allowing our minds and bodies to wander without focus or goal.
In general, there are 5 components to the OneHeartPath Nature Exploration classes I teach:
Beginning:
offering a method to embody. For me this usually means some type of mindful
movement and connection with the senses. The senses are the gateway to our reality and a way to perceive what is real and what is not.
Connection:
establishing a connection within ourselves and with community. Again with sensation, with the breath, but also with each other.
Teaching:
Here I teach the more esoteric gleanings such as Reiki attunements.
Wandering:
a time to journal, a time to observe, a time to integrate.
Ending:
as in everything in life, there is also an end. We end with a ritual, a brief ceremony to give closure.
I provide classes that offer opportunities to engage and reconnect with your soul voice in a safe, nurturing way… to be held through touch, movement, sound, sight, smell and second sight.
I teach this modality to families and to different groups including:
families with children with disabilities
people with disabilities
breast cancer or those who have had a mastectomy (regardless of diagnosis)
military veterans and their families
general population

Please contact me if you have questions or would like to experience a class near you.