Morning prayers and yoga at an RV dealer in southern Tucson:
Robbie and I bought a used 16 foot trailer and have been staying here the last 2 nights as the dealer fixes up the trailer and installs a hitch on my Subaru.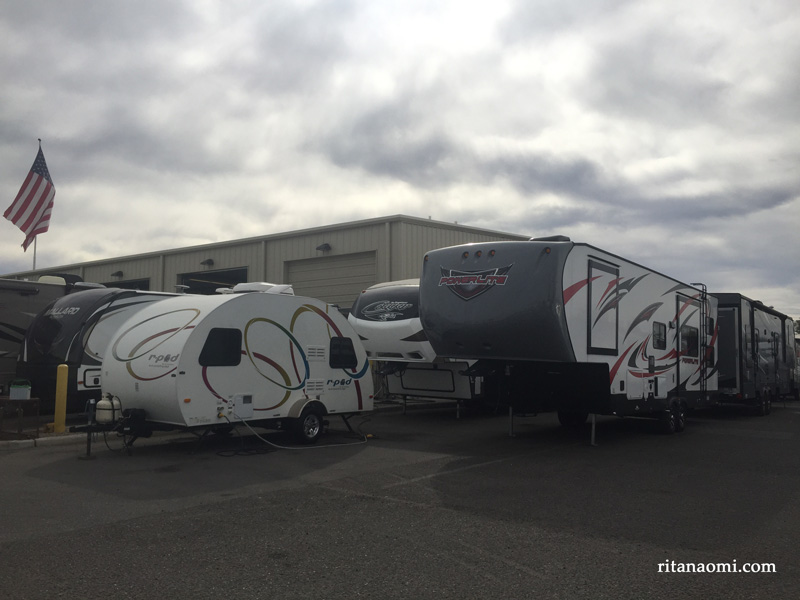 This place would be ugly by the standard of mountain, lake, and woods. We just spent the last 2 days at Roper Lake State park outside of Safford, Arizona, an ancient healing site with sacred waters that flow bitterly cold from the snow run off and wonderfully hot out of the mountain at 98-102 degrees F.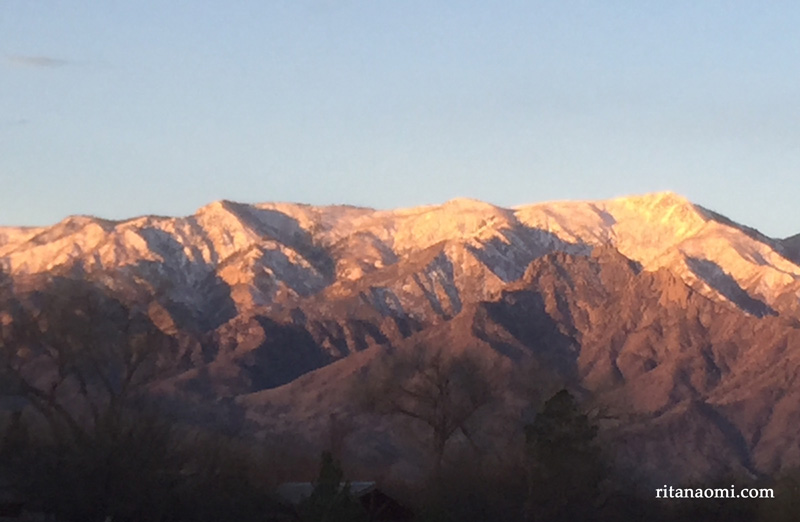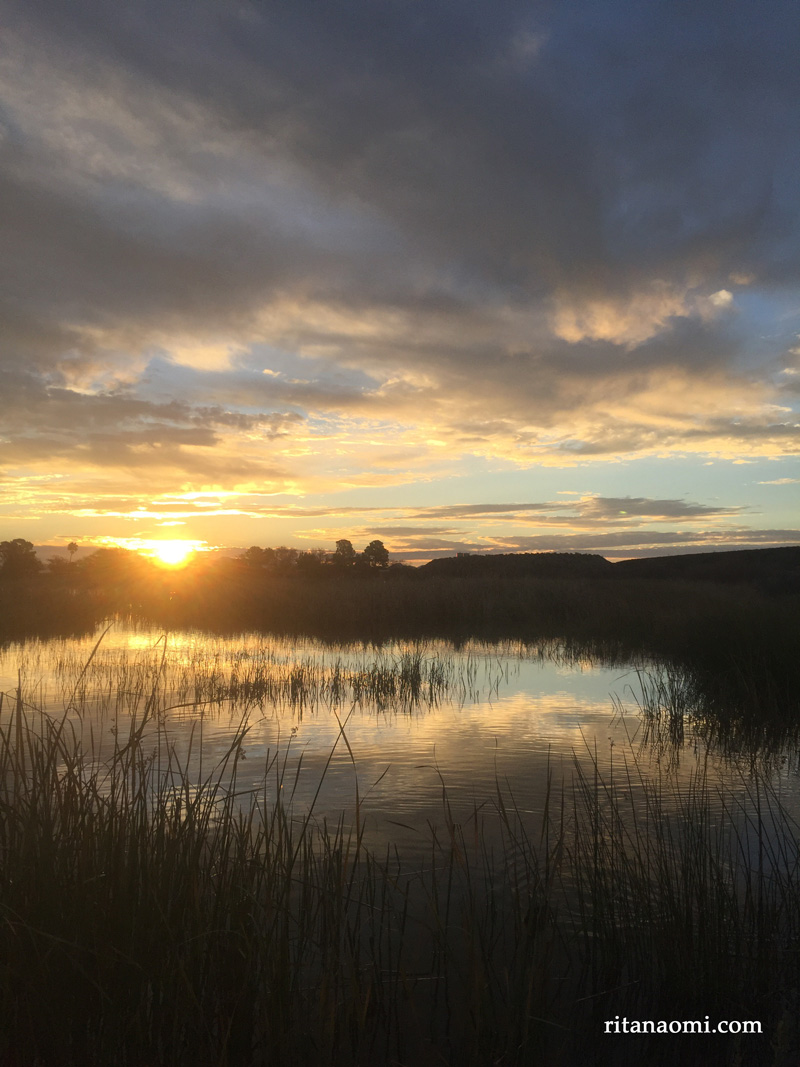 Robbie and I loved it up there. We were surrounded by the "transitional" desert of 3700 feet of cottonwood, yucca and wheat colored grasses that sprang to life in greenness overnight from the melting of snow.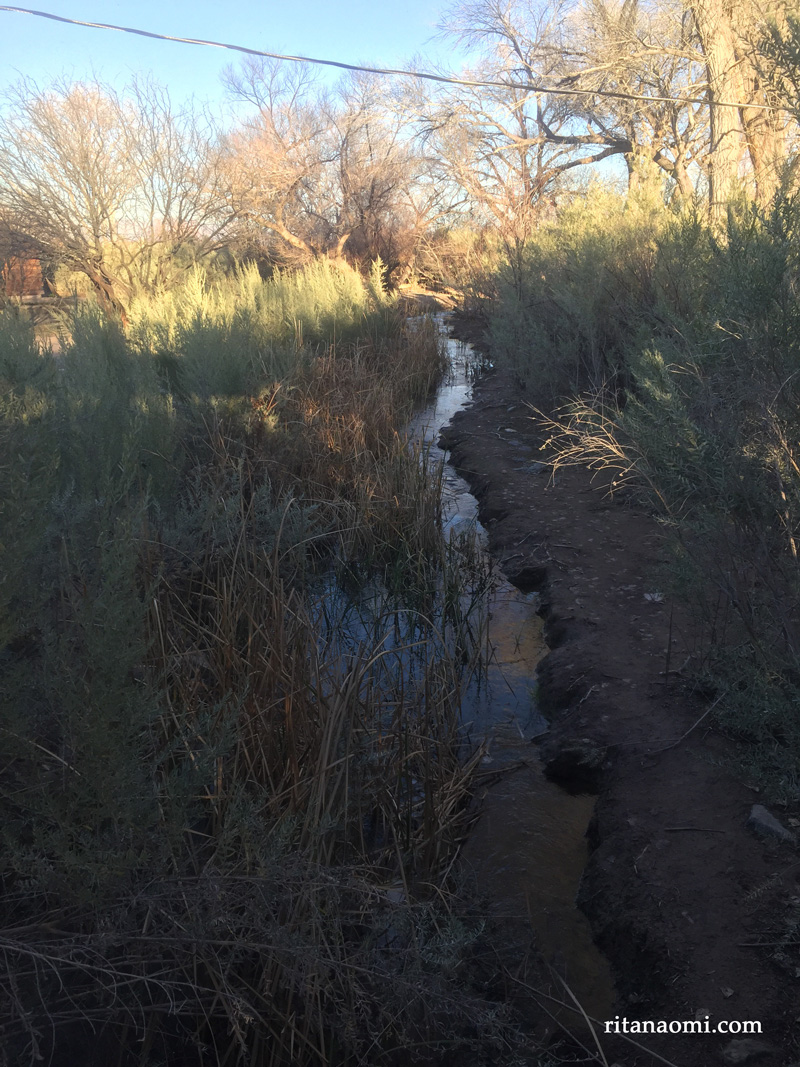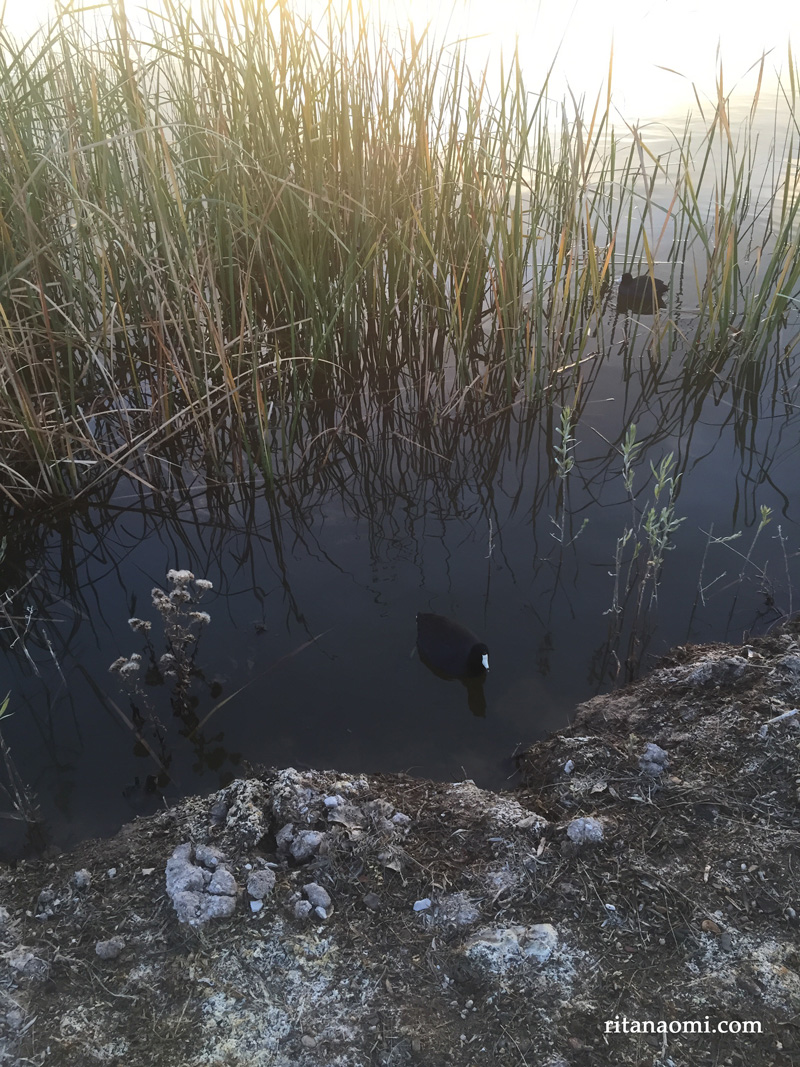 The ducks and other wildlife were abundant. And Robbie spontaneously went to a joyful tree pose, lollipop in hand when taking it all in.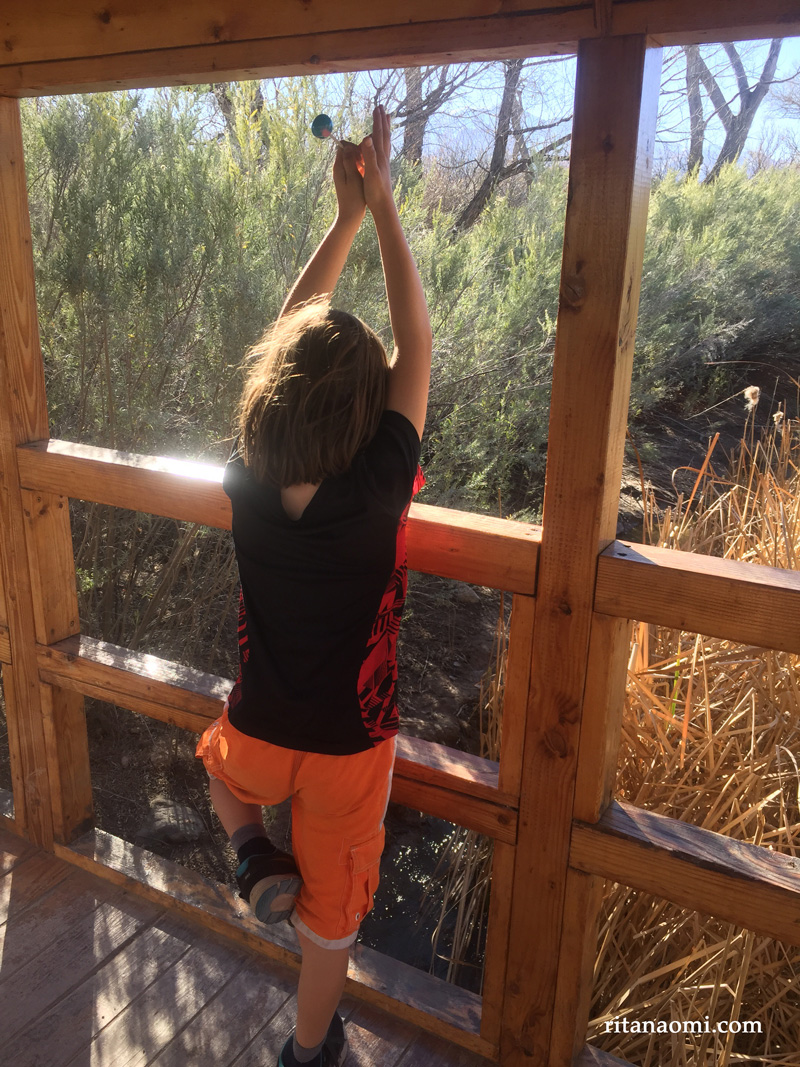 Now here in the RV dealer parking lot at the lower 2500 feet of southern Tucson, Robbie is still sleeping, having had a bug with diarrhea and vomiting for 36 hours. He never stopped drinking water and he ate a few bits of food without throwing up last night but nonetheless I am grateful for this trailer.
After 7 months on the road, sleeping in a tent for the most part (as it got colder sleeping in Airbnb's on occasion), we finally have our own nest with 4 walls…our own little space with a tiny kitchen, bathroom, dining/school area, and sofa with the latter 2 converting to beds. In a process that was heart led, we ended up in very short order with a tiny little home.
Now surrounded by a 7000 volt fence and over 200 RV's, every single one of them much larger (some by 20 feet) than ours, the juxtaposition between concrete jungle and natural surroundings is a bit extreme. Still though I feel beauty and gratitude for being here. This place, populated by very hard working and ex-military people, is their home and their livelihood. All of them have expressed interest in our travels that is more than the polite sales customer interaction. They offered us their lot to stay at until they are done, hooking us up with water and electricity, and helping me with getting the ropes of this very strange weird surreal world of the RV.

Part 2, next post…