The other day I took visiting family members to a Washington DC institution: Politics and Prose.

This bookshop is one of the few remaining independent book stores and is perhaps considered the NPR of book stores, certainly a great place for reading, eating and meeting wonderfully well read and interesting people.

We decided to eat first and here was a part of the wonderful menu.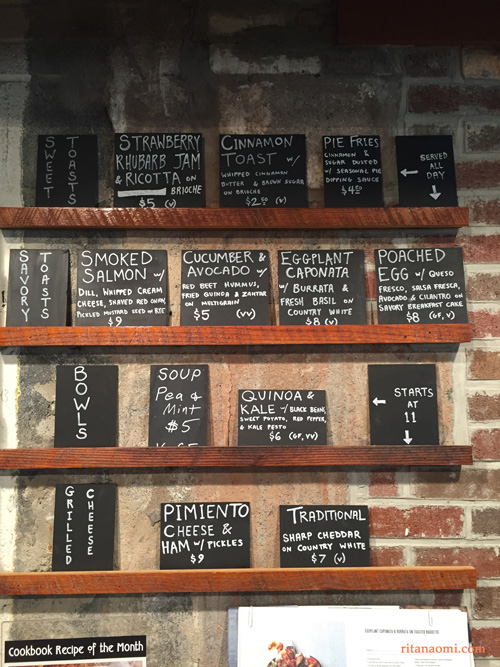 Ohhhh. I have garlic mustard pesto at home. Wonder what that quinoa bowl is like listed up there?
I wasn't disappointed. We all enjoyed it so much I got no pictures. So I decided to adapt and make a version at home myself.
Each bowl I made to fit the person, so I for you as well. I didn't make exact measurements.
The ingredients:
* 3/4 cup quinoa
* 1 1/2 cups veggie stock (without tomato but should be okay if that's all you have
* Roasted sweet potato or squash
* Sunflower seeds, avocado oil (optional)
* Head of curly kale, stems removed
* Multicolor peppers – red/orange/yellow for color
* Wild Garlic Mustard Pesto to taste –
(see how to make this)
* Fresh lemon juice
To make:
Starting of course first with a quinoa mandala. Isn't that lovely? I stared at the red, black and white grains for awhile before remembering I was supposed to cook it.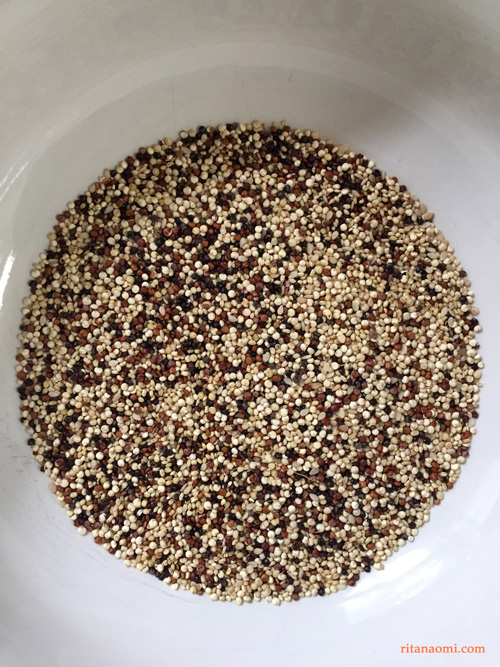 Put the quinoa and broth on medium heat for 5 minutes then bring down to low for 15 minutes.
And here is a beautiful roasted purple Japanese sweet yam which turns yellow after cooking. It is the sweetest sweet potato and very pretty to look at, but relatively rare. If you can't find these, do a garnet or jewel sweet potato.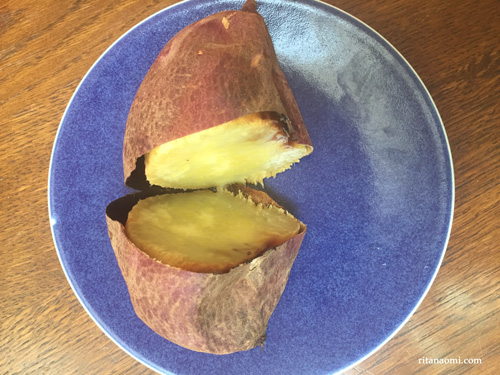 It was hard not to eat this!
If you haven't cooked the sweet potato already, roast it in the oven while the quinoa is cooking.
De-stem the kale. Bring out the peppers and cut up. If you want, you can toast the sunflower seeds in a little avocado oil to give it a little extra richness.
Mix ingredients together in a lovely bowl and enjoy!