This morning the air was crisp and cold. My ears ached from the bite of frosty air and I had on 2 down jackets. My friend Heather who was visiting from the Washington D.C. area got up to come along.
As we walked along the trail, we came to a point where the path opened up to a dry wash (creek bed) that had been running with snow melt just a month before. A little further around the bend, we heard the trickle of water, this wash still flowing, a tree at its center. We paused in quiet only to have the silence broken with "screeee"…a Gray hawk circled, another swooped. A third joined overhead. *
"That's unusual…", Heather said. I agreed.
A month before, Robbie and I were hiking in the early morning hours with our birding group and observed 2 Gray hawks building a nest. They were beautiful in their white flecked bodies, swooping, landing in 1 tree to take branches to another. It was a magical moment for our group and for both of us.
Now Heather and I were here. The first wash just several feet away from our current location was already dry.
"Perhaps they are luring the other hawk away?"
One hawk left. The other birds started to make sounds again and I pulled out my phone to capture these last few moments with the 2 hawks.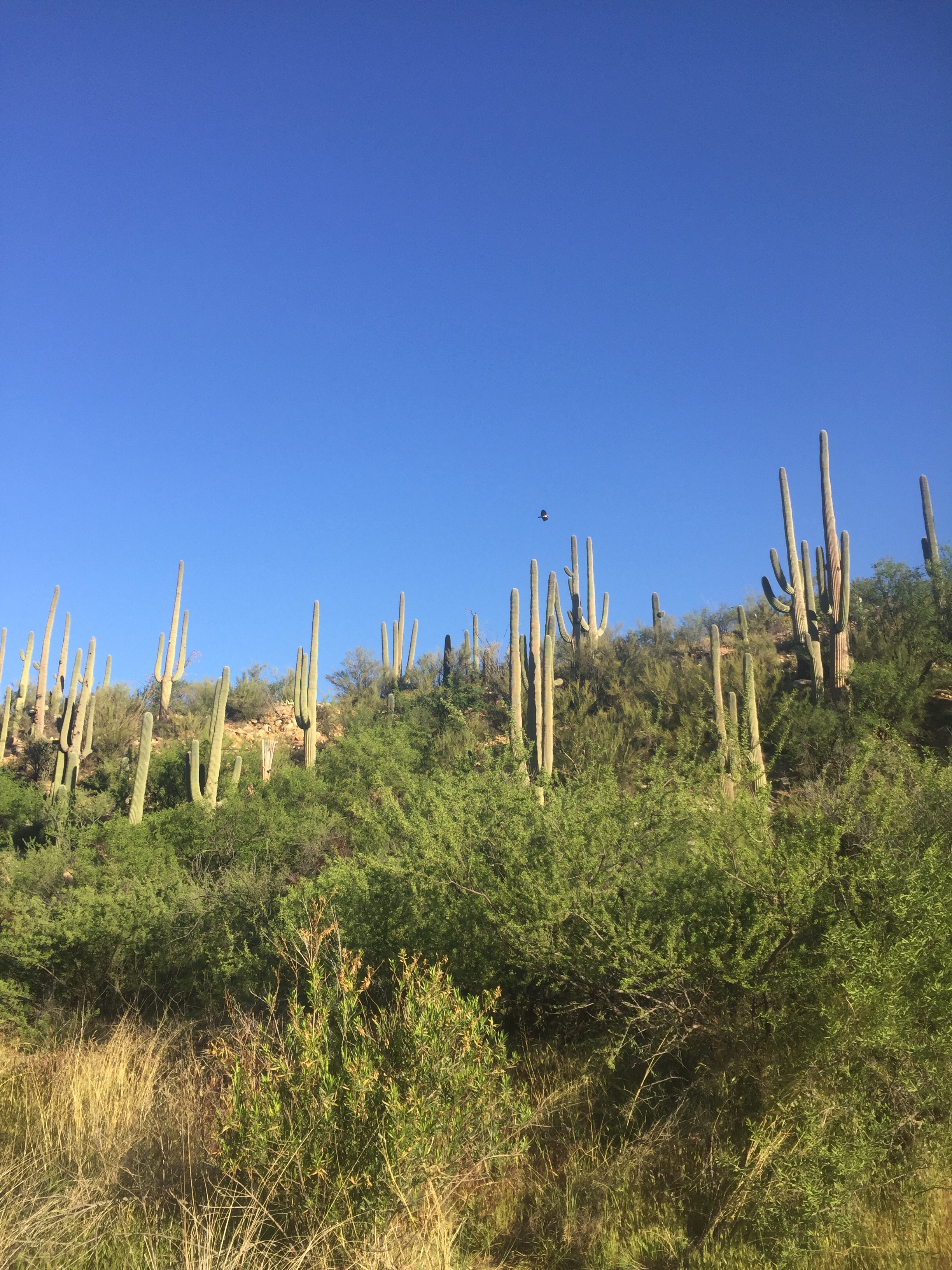 I caught a short video of the hawks, one leaving, her keening cry piercing the morning sky.
​We continued on the trail. The deep musky scent of javelina filling the air. Sunshine filtered through the mesquite forest as we came to their bedding down place from the night before.
No coyotes though.
We continued our walk. Half quiet, half talking. Completely grateful.
*below see picture of the Gray hawk from the IBird Pro app. This is a great app for kids and adults wanting to learn about birds.