Nature and Culture Awareness Journal May 14, 2017
While at the Big Water Visitor Center at Grand Staircase-Escalante National Monument, the BLM ranger gave us a junior ranger booklet to do on our own. There was no formal "junior ranger program, nor one specific to any BLM territory, but there was a BLM pin that I could give him when we were done with the small booklet. We sat down in a corner and upon turning to the first page, Robbie and I yelped out loud with excitement, "decode the freezemark" which meant "how to identify a mustang's age and place of birth".
Robbie and I spent quite a bit of time with this section. We needed to review number placements so we related it to identifying horses, not such a small leap for an 8 year old. What made it so motivating was how directly applicable it was to his experience.
The BLM has a horse adoption program to manage the wild horse population on BLM land. A family in Tucson adopted one of these horses, a mustang, and earlier this year Robbie got to take the horse trail riding.
Robbie loved that horse and talked about him for several days after. (Unfortunately I can't remember his name.)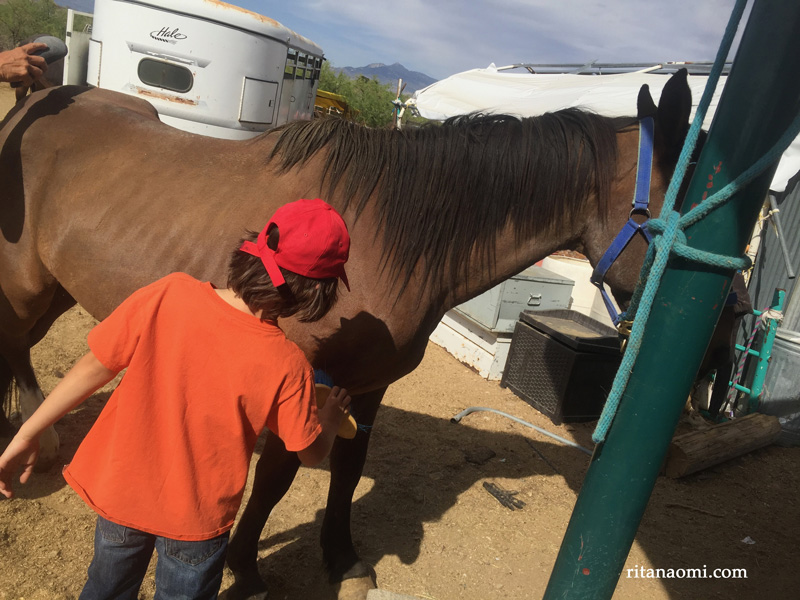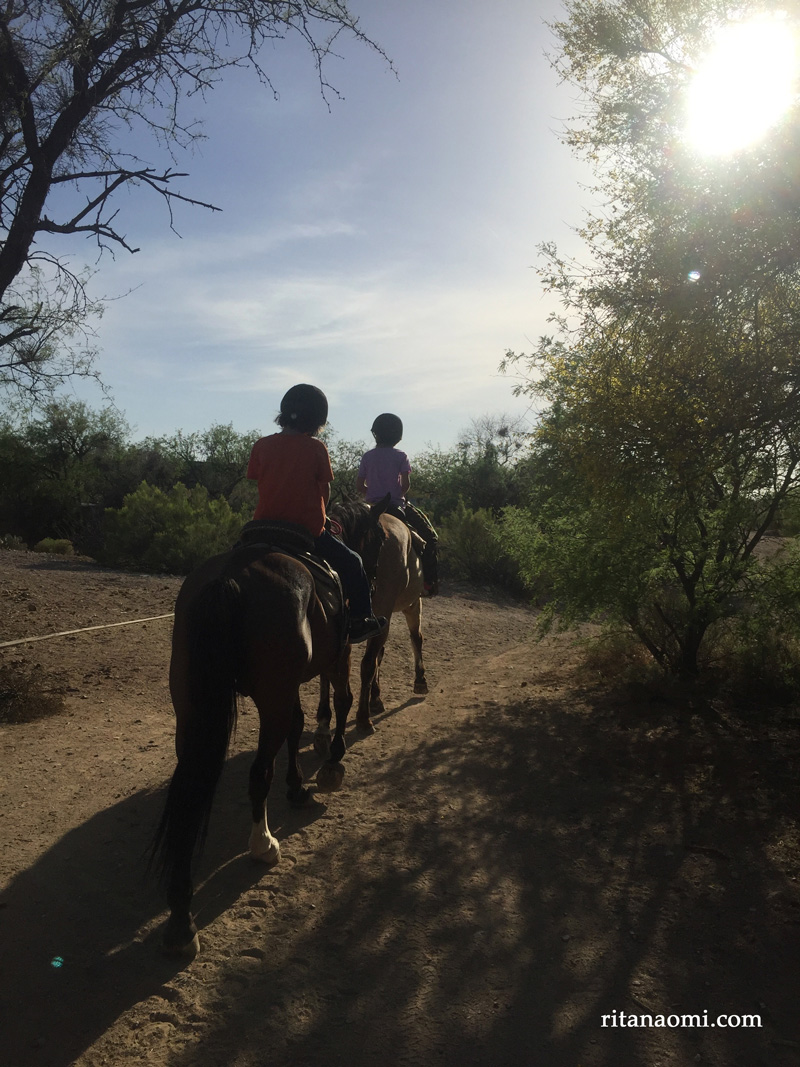 Before Robbie got on the horse, the owner told me about the markings of the horse in answer to my question about how she knew the age of the horse if it was wild. She lifted part of the horses mane to show me the markings and I snapped a picture for later reference. To be clear, one of the many of hundreds of pictures I take for later reference. And this one proved fruitful and so very interesting.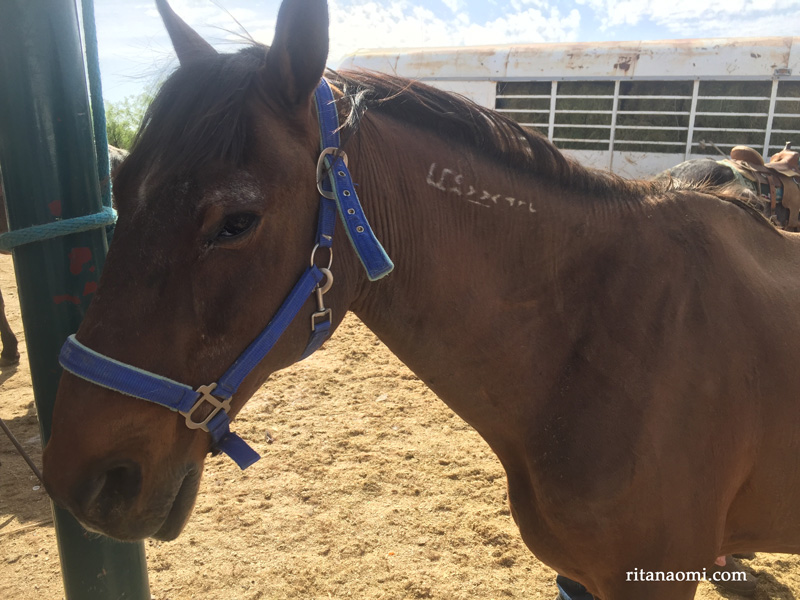 Little did I know that we would have the opportunity to put that information to use later. Here is a picture of how to identify the age and state is from: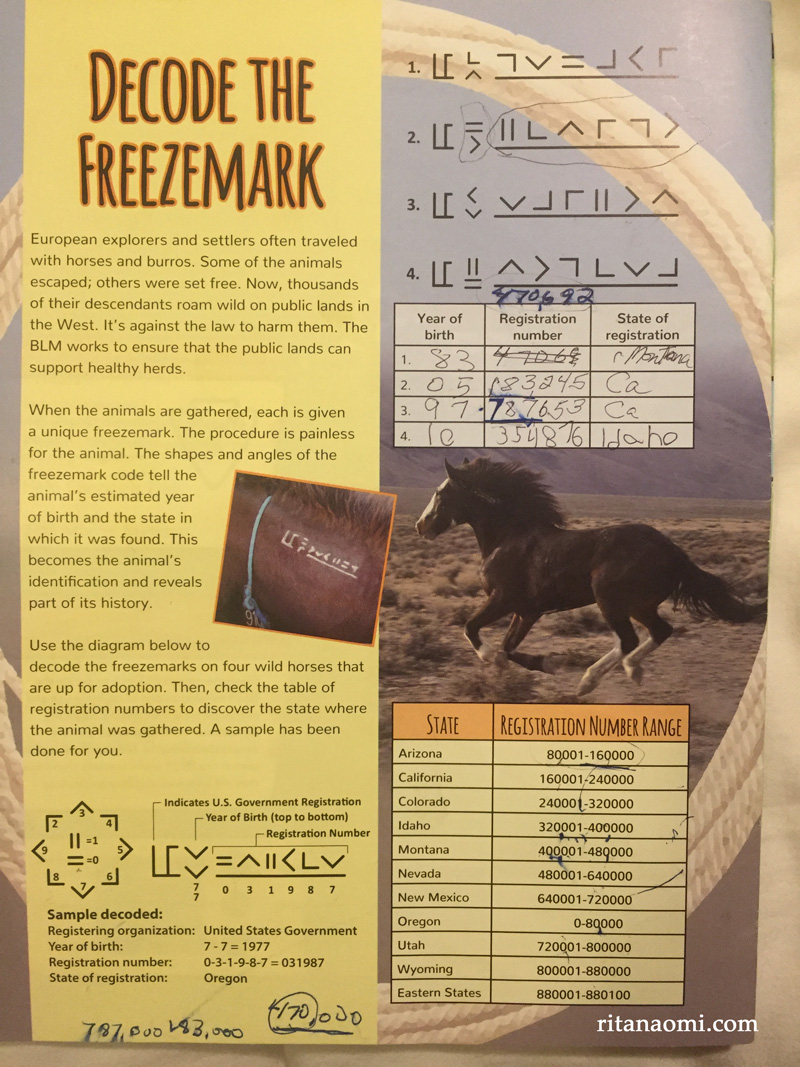 It was very cool to learn not just about our horse, that he was about 20 years old, but how far he had traveled, Nevada! We are still working on number placing but well on our way for 2nd grade math.