Nature and Culture awareness journal May 2017
"Mom, can we go down there?", Robbie said pointing down into Bryce Canyon as we stood at the rim.
We checked our supplies, aware we needed more water at 9400 feet, and headed for Navajo trail at Sunset rim. It was a steep descent full of switchbacks and people. But the brilliant sun and warmth shored up our good moods after the bone chilling cold of the night before.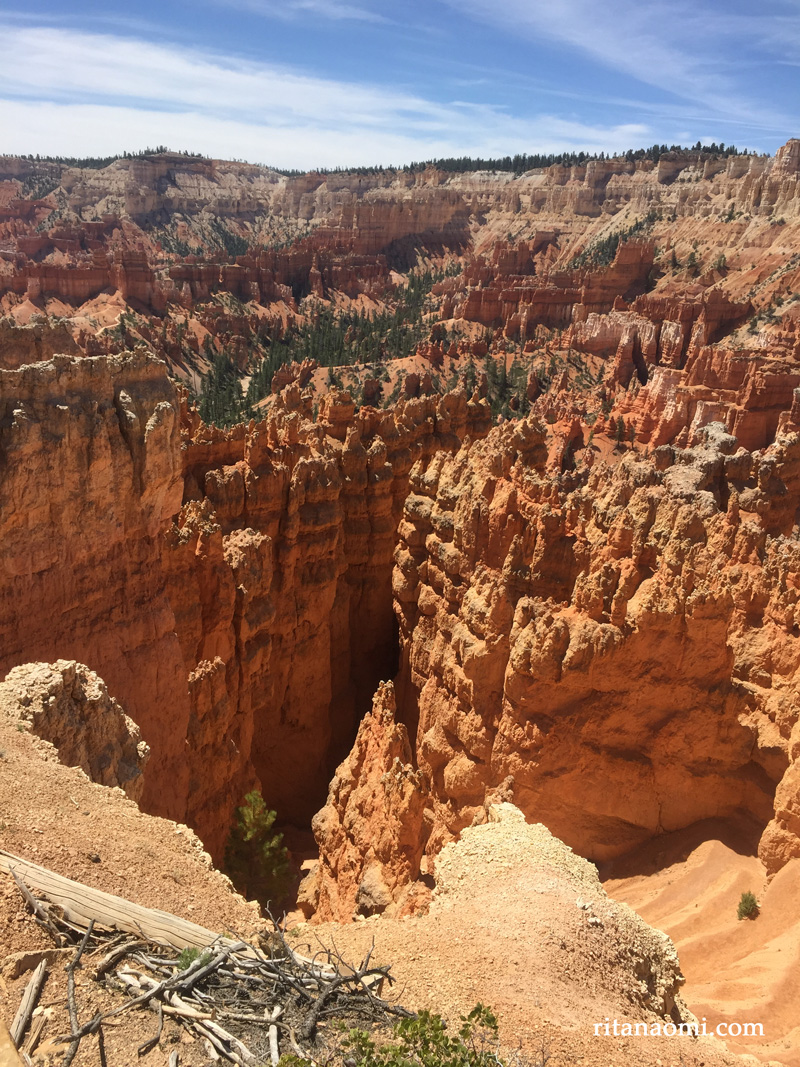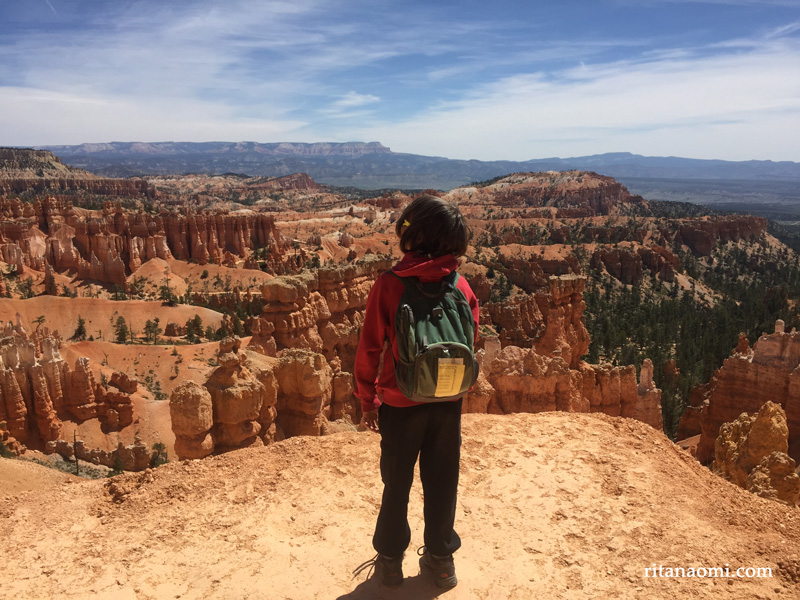 We walked the mile down into the valley. Pausing to hug a tree, living up here, maybe they needed a little extra love.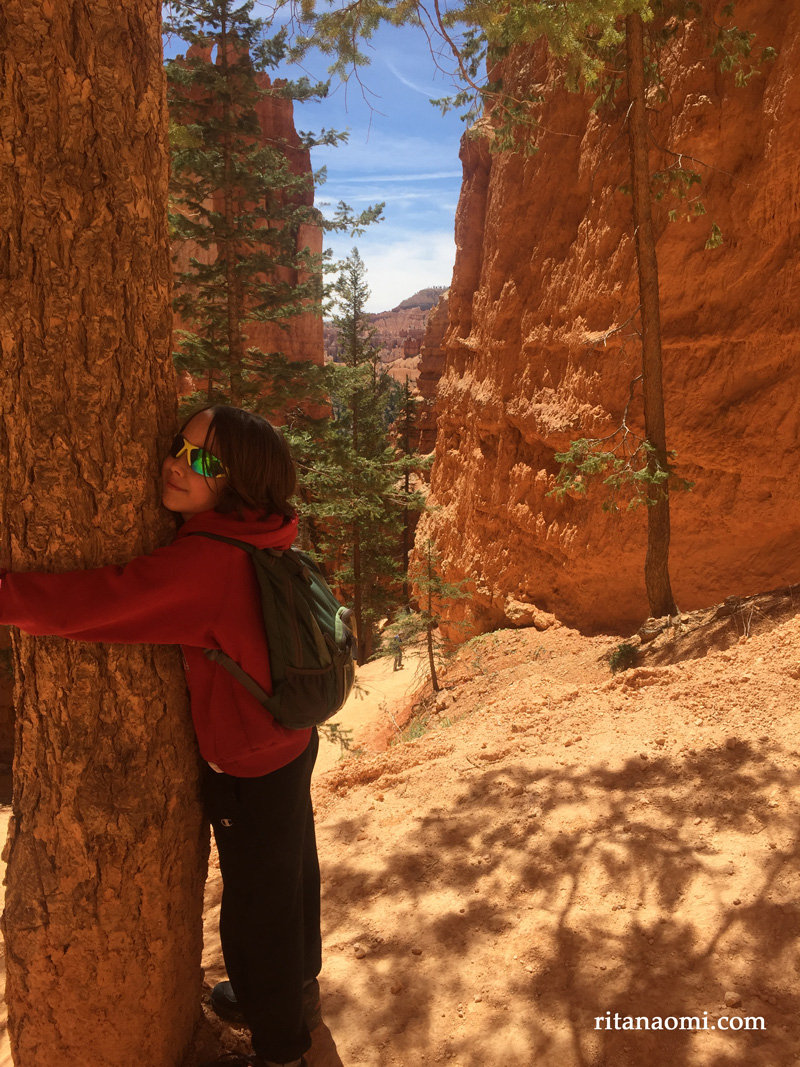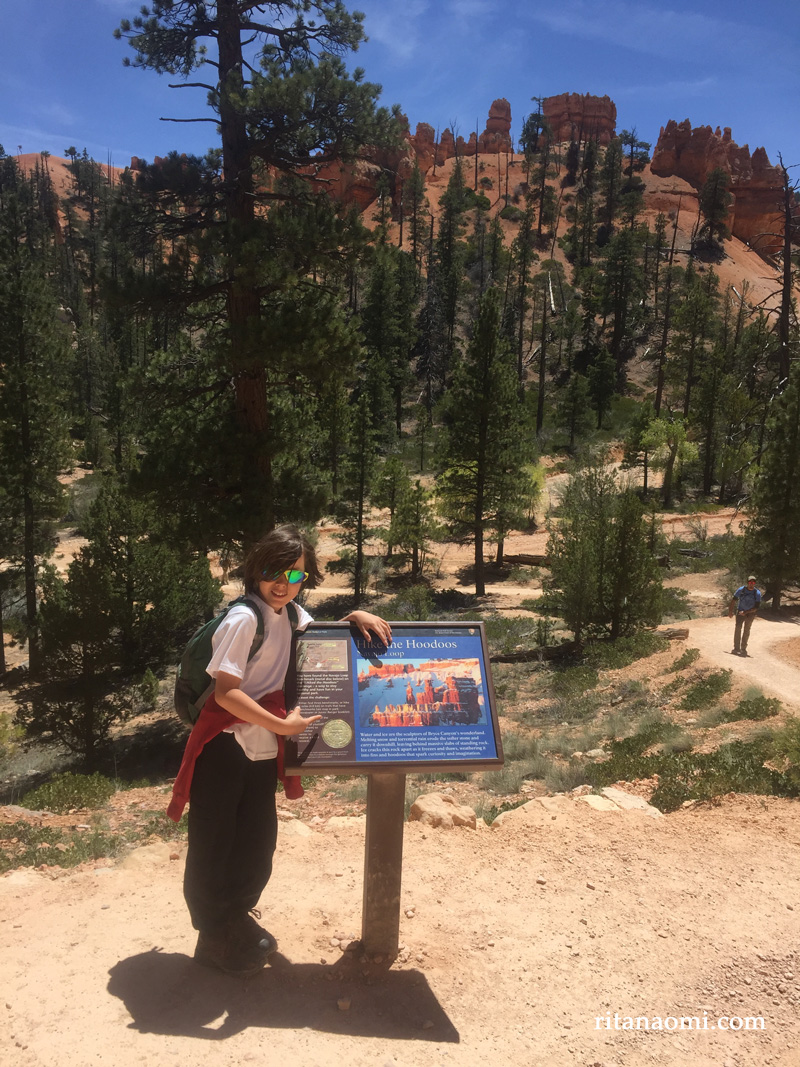 We hiked for miles, making our way to the the Queens Garden trail and the beauty of the spire hoodoos. By then, we had run out of snacks and lunch, so we made the decision to back the way we came so we could eat a late lunch at the lodge.
Up and up we went, singing most of the way.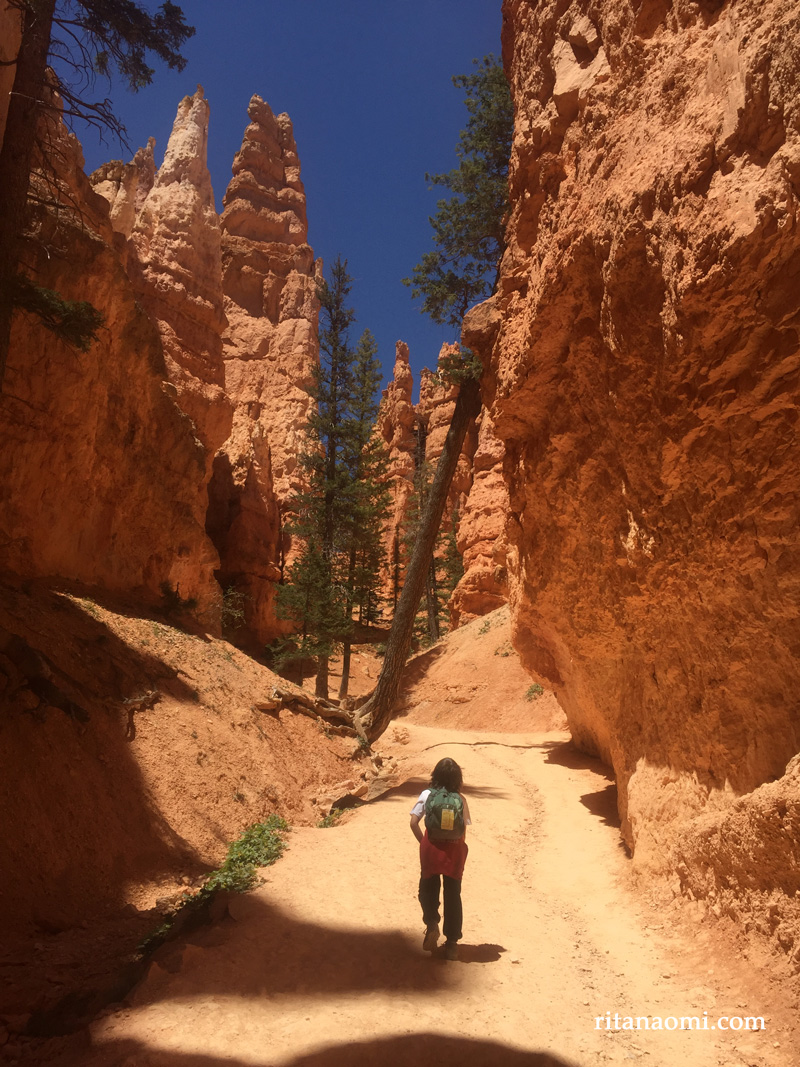 Making it to the lodge just 30 minutes before it closed, Robbie ate no less than 3 plates of mashed potatoes. And here I thought they would be making money on us.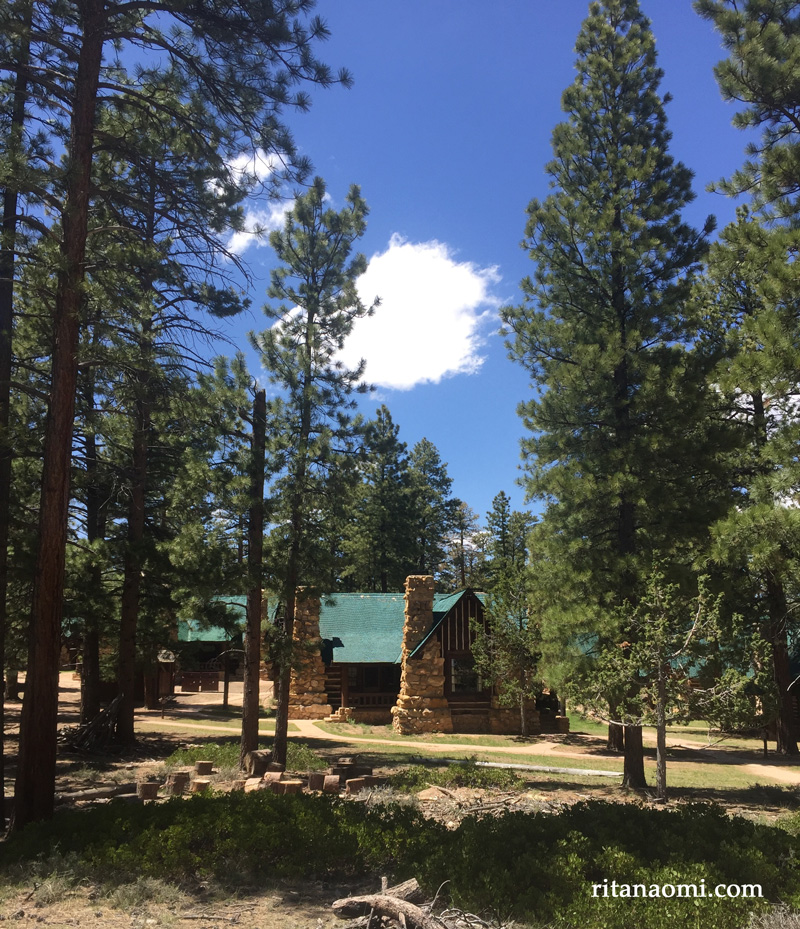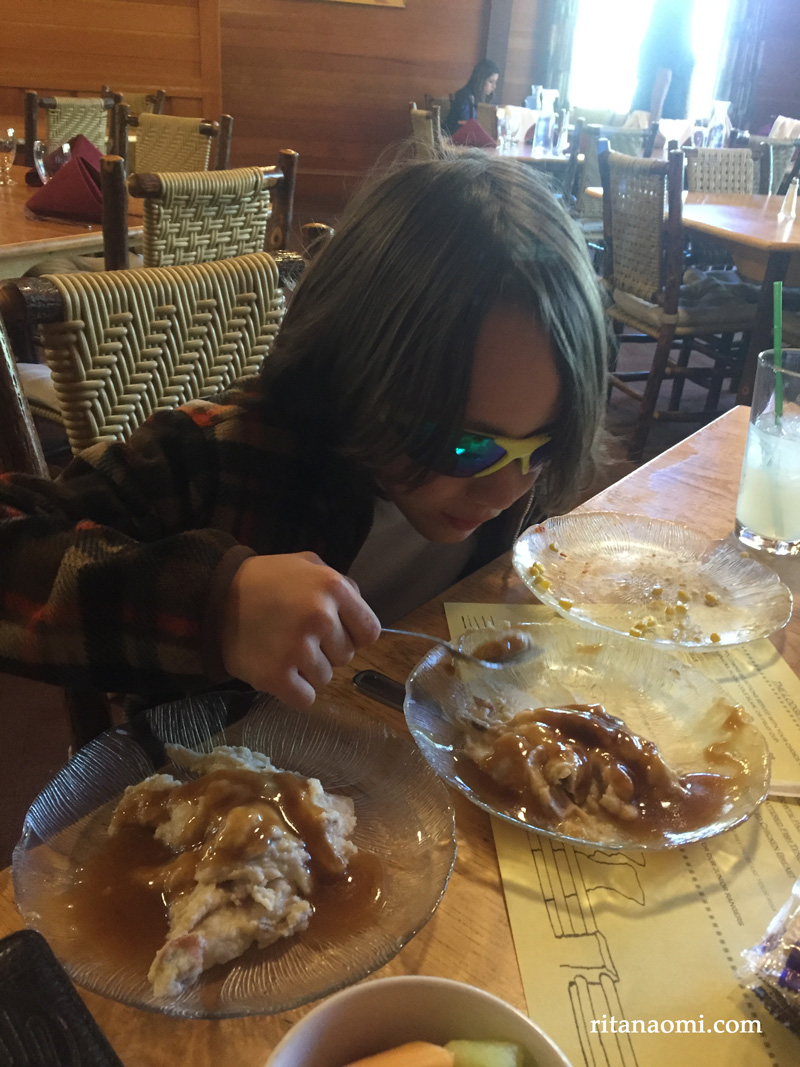 We made our way back to the campsite, we were now staying within the park, the temperature dropping again rapidly. The sun gave way to clouds then snow.
We finished up our junior ranger booklet. And Robbie got sworn in. Here is a picture with Robbie and our favorite Bryce Canyon park ranger John…


And then back to the campsite to finish a little work and eat a snack (seriously!) before playing.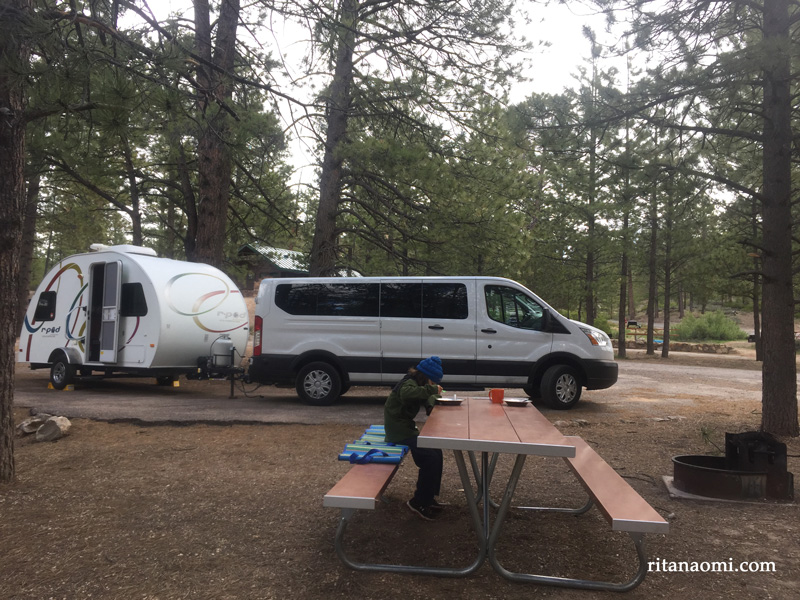 After a run along the rim trail in the morning, we were off a day early to get past a snow storm and drive on scenic route 12!