June 28, 2016

My son asked me to be his teacher this summer instead of summer camp. The Rocky Mountains called us, so taking the Northern routes, we camped and drove. Our destination: the Grand Tetons.

Today we traveled across a mountain pass through the Big Horn National forest to Shell Falls. We climbed up to 10,400 feet, passing through alpine forests, high mountain desert plains, the development of this roadway exposing every possible strata that formed the mountains.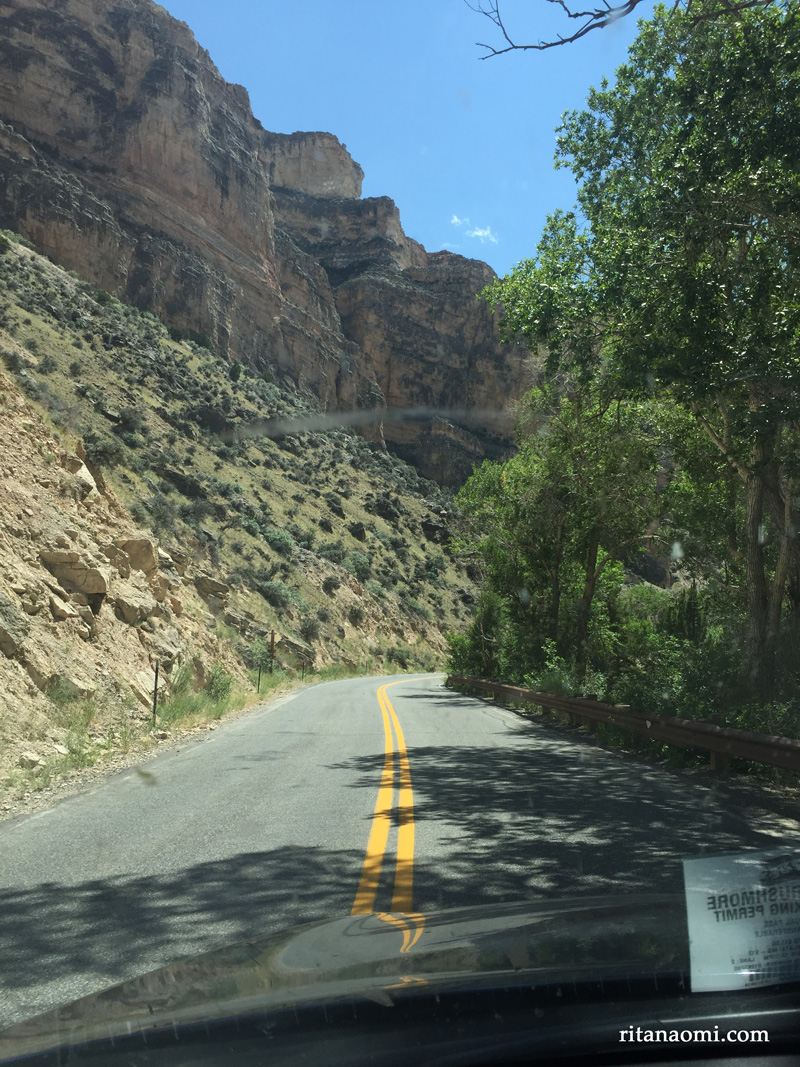 Signs marked the Pennsylvanian age, the Mississipian age, all denoting parallel geological formation in other parts of the country.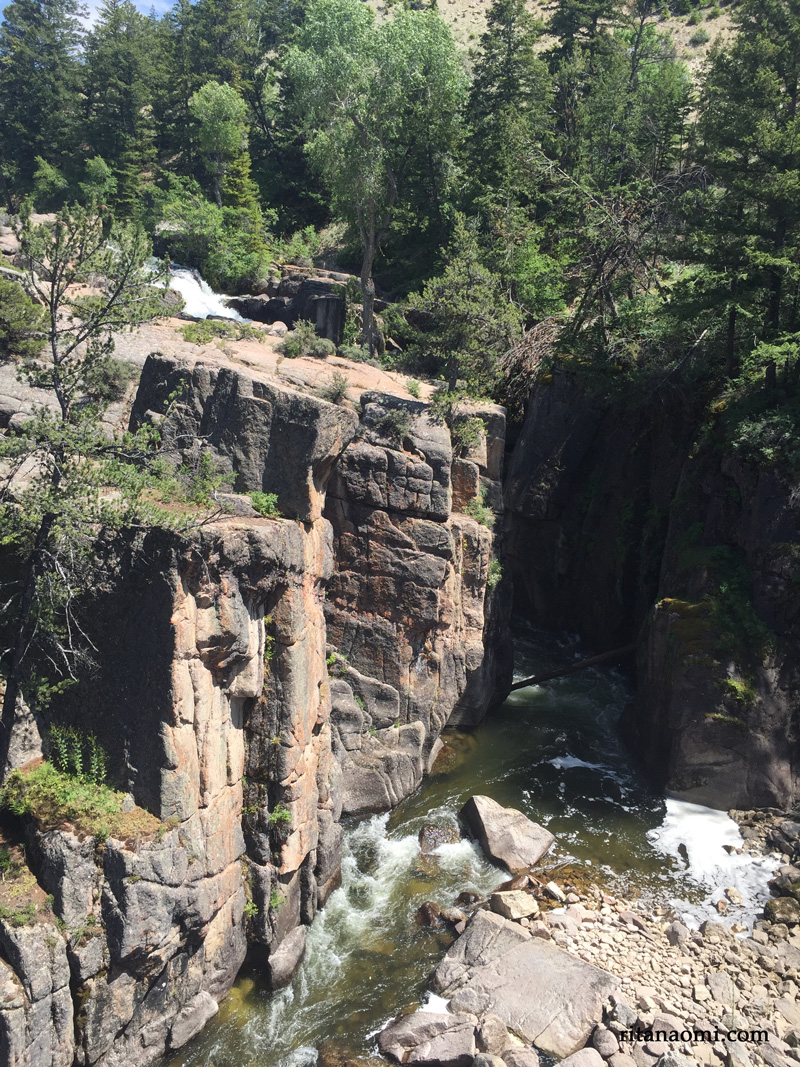 Geologically, the mountains are some of the youngest in the world, only 2.5 billion years. The falls are less than 1 million years old, formed from an earthquake that split the granite bedrock and pushing 1 section up. There is still heavy geologic activity here, earthquakes although smaller than what we usually hear about in the city. The Wild Wild West is also the Young Young West.


Here every raindrop has a choice, to travel west then north by the Yellowstone River or south and east through the Missouri River, nourishing the farmlands as it makes its way east and south to the Mississippi River and the Gulf of Mexico.





Here by the streams and pools of water, Shoshone, Sioux, Crow, and Cheyenne lived, drawn to the oasis the springs provided.

Like the roadway we traveled upon, the waters here were the natural journey way, animals and humans alike.

We stopped to take it all in.

The contrast of desert and oasis, elevation and canyon, youth and age reflected much of what drew us out here. How I as my son's teacher must find these places, nature in all its subtelty informing us constantly in every moment and in all its sudden extreme drama through weather patterns and geology. Resting and exploding, roaring and still.

And then in true 7 year old Aquarian fashion with a flare for fun and intensity, Robbie drew out his Mega blaster water gun, and said, "mom, let me shoot you, it's getting really hot out here". And in true Wild West fashion, he did. Right through the heart.